FSBO Guide Section 4: Showing Your Home To Buyers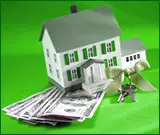 Now that your home is in top shape and on the market, you are ready to show it to interested buyers.
As a rule of thumb, always make sure there are at least two adults present during a showing. Children and pets should be made scarce (pets especially for reasons of allergy). Remove any valuables.
When showing during the day, make sure draperies are pulled back to let in as much natural light as possible. Turn on the lights in rooms with little natural light, and put lamps in dark corners. Put in high-watt bulbs for showings, again, light is key. When showing at night, turn all the lights in the house on.
Remember that this stage is only about showing the home, not closing a deal. Do not negotiate price or come to any agreements verbally. If a potential buyer expresses a strong interest in making an offer, ask them to put it in writing, and let them know you will respond in kind once it has been reviewed by your lawyer. This is to everyone's benefit, and will prevent missteps and misunderstandings.
Individual showings
In order to minimize disruption, you may want to set up specific dates, evenings, when you are able to show the house; i.e., Monday, Wednesday and Thursday evenings, all day Sunday. This will allow you to offer specific slots to callers, and make sure your house is prepared. However, if a particular caller simply can't see it in the times you've allotted, be prepared to make an exception if your personal schedule permits.
Always be punctual and have the house ready well ahead of time. Having a fresh pot of coffee on hand is a good way to make the buyer feel at ease.
When the buyer arrives, try to be sensitive to whether they want space; they may not feel comfortable making observations in front of you. On the other hand, don't take comments or observations personally. Quirky features you love might be a downside to a potential buyer. Difficult as it might be, detaching yourself emotionally from your home is essential during this process. What happens to your house once you have sold is not important; selling it is.
Provide them with a feature sheet, and try to answer direct questions rather than offer a slew of information. Asking pertinent questions can be a good way to offer relevant information (do you have school age children? There's a great elementary school just 2 blocks away.) If toward the end of the showing you feel vital or relevant information has been left out, then you can bring it up (brand new furnace, laneway access, fruit trees on property, etc.)
If an interested buyer wants to make an offer, always request it to be in writing, and do not negotiate price verbally. Never come to any verbal agreements. If a buyer is persistent in wanting to establish possible terms, be very polite and firm in asking that all requests be put in a written offer. See 'closing the deal' if you get a buyer who wants to negotiate right away.
Open House
If you are limited for time, open houses can be a way to show your house to many people in a short spell, but unless you have several serious buyers lined up be prepared for a lot of sightseers. However, open houses are a good way of generating some word of mouth in the neighborhood, and may offer a non-threatening venue for genuinely interested buyers to take a first look. It's also a good way to get valuable feedback, and to practice showing the house.
If you want to schedule regular open houses, be sure to include the dates and times (for example, "Every Saturday 3-5pm") on websites, feature sheets, yard signs etc. Keep a stack of feature sheets by the door to hand out.
Proceed to: FSBO Guide Section 5: Negotiations and Contracts