FSBO Guide Section 2: Preparing Your Home For Sale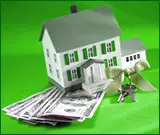 How you showcase your house may be one of the most important variables in a successful sale. Indoors and outdoors, your house should have its best foot forward when prospective buyers come by; therefore it's recommended you prepare your home even before you begin marketing. There is no sense putting money into advertising your property for sale if it won't look its very best. Even normal wear and tear can put off a prospective buyer, and there may be more serious, hidden problems that need to be addressed before you can sucessfully sell you house.
This can be the more labour-intensive part of the process, and one that is necessary with or without a sales agent, so review the suggestions carefully, and plan accordingly.
Inspection
Many buyers will reserve the right to have your home professionally inspected before finalizing the sale. A Registered Home Inspector will look at the major systems of your property, such as electrical, plumbing, heating, roofing, foundation, interior and exterior.
While hiring an inspector yourself is not mandatory, it is highly recommended, as it can help you avoid any nasty surprises. If you wait until you have a potential buyer ready to sign the dotted line, a home inspection may uncover serious problems that could delay or derail a sales agreement entirely. It can also help provide credibility and trust from potential buyers, show you are being pro-active in identifying and fixing problems with your property, and help you determine the fair market value for your home ahead of time.
If a property inspection reveals no major flaws, then you know you are offering buyers a fair deal, and you won't need to fear any issues cropping up that could keep you in litigation for years. If you do find problems that need to be dealt with, you have the option of having them fixed yourself, or making buyers aware of the issues and adjusting your sale price accordingly.
Investing a few hundred dollars ahead of time allows you to be better prepared, and will save you potential headaches and even losing a deal.
**If you are planning to renovate, or repair heating/cooling systems, major appliances, then consider energy-saving renovations. An energy-efficient home can be very attractive to a buyer's bottom line. Mortgage insurance premium discounts are also available for energy-efficient homes. The Canadian Mortgage and Housing Corporation also has several fact sheets on renovations.
Preparing Indoors
Now is the time to look around with a critical eye. Too often we stop seeing the details of a very familiar place. You need to see your home as a stranger would see it. This is no longer your home, but someone else's potential home.
1. Cleanliness is all-important. A dirty house, while still made of the same four walls, can turn away potential buyers in a heartbeat. An impeccable home, on the other hand, will appear much more desirable, and may create an even better impression than a house that is worth more, but grimy.
If you have years of build-up, children's fingerprints, pet hair and dirty sneakers to deal with, are too busy or have physical limitations, consider having your home professionally cleaned to get you started. Supervise the work to make sure every nook and cranny is dealt with.
If you are prepared to do the cleaning yourself, here are some things to consider:
Clean kitchens and bathrooms count most, so pay special attention to these rooms
Shampoo rugs and upholstery, wash all draperies
Polish or replace old plumbing fixtures
Remove stains from sinks and tubs; if they are in very bad condition, consider having them resurfaced
Wash all windows in and out, light is key!
Clean and polish, or refinish, hardwood floors
Polish door knobs and knockers
Clean light switch panels
Dust every surface, tops of doors, picture frames, paneling, moldings, etc.
Polish silver and glassware
If your walls are washable, wash off any fingerprints or stains
Neutralize any pet or smoke odours. Do not smoke indoors once you've decided to sell.
If you have had any major issues with water leaks, you may want to check your home for mold, as some mold can cause allergies and health problems.
Renting or even purchasing a steam cleaner might be a worthwhile investment, and it is a chemical-free way to sterilize surfaces, kill mold, clean and remove stains. Also useful for cleaning and sterilizing upholstery, pillows, draperies, carpets, mattresses, bathrooms, outside walls, driveways, stonework. Kills many allergens.
If you have a working fireplace, have it professionally cleaned
2. Now that you have a clean slate, do a walk-through of your house with a pen and notepad, and write down any visible flaws or imperfections. If possible, have a friend do the walk-through with you; an outside perspective is usually helpful. These will be things that you may or may not have fixed, but will also make a difference in how your home is perceived, and your selling price. Be prepared to invest some money in fixing the more superficial flaws, but don't go overboard. A fresh coat of paint, for example, will do wonders toward freshening up a place, but replacing a cracked countertop may cost you more than it is worth.
Some things to consider:
Paint over any dull, grimy or stained walls and ceilings with light, neutral hues. Spackle any cracks beforehand.
Replace torn screens
Check for leaky faucets, replace washers if necessary.
Check water pressure
Make sure doorbells works
Recaulk tiles if grout is old
WD40 any squeaky doors or windows
Check all light fixtures, repair if broken
Replace blown bulbs
Replace threadbare or stained carpets, with light-coloured durable material
If you don't have 3/4 round at the base of your walls, consider installing some, as it is a low-cost way to provide a finished look
3. Now you are ready to prepare your home for showing. This involves depersonalizing your house, freeing up spaces for people to move through, and creating an ambience of warmth and comfort.
The most important thing to remember is that you do not want to show people your home, but their home. Let them see the possibilities, and don't be tied down by your own habits or preferences. A home being shown has different needs than a home being lived in; potential buyers will have their own ideas for living, and it's up to you to create the most attractive blank slate possible until then. Make your house look inviting, roomy, airy – ready to receive someone else's life.
Also, keep in mind that buyers will look everywhere. There is no place you can overlook; everything must be impeccably neat and tidy.
Some things to consider:
Remove clutter. Consider having a garage sale to get rid of excess pieces and knick-knacks.
If you have a lot of possessions that you want to keep,and limited storage, see if you can place them with friends or family, or consider renting a storage space for the duration of the sale. The less you have in the house, the better.
If you do store your excess belongings in-house, make sure they are neatly arranged. Do not just stash them in a closet or the garage, these will be looked at.
Clean up and organize your garage.
Always leave extra space in storage areas; full-to-bursting leaves a bad impression. You want buyers to realize there is plenty of available storage.
Depersonalize your home. Remove excess personal items like photos, trophies, drawings on the fridge. As dear as they are to you, they do not free up a buyer's mind to see themselves living there.
Small rooms can benefit from the strategic use of mirrors, to create the illusion of greater space, and to reflect light.
Remove any large objects in windows that may be blocking the light, unless the view is singularly unattractive. In that case, sheer curtains kept closed can disguise the view while letting light in, as can large plants on the windowsill.
While energy-saving bulbs are a smart way to keep electric bills low, for showing purposes choose bulbs with a softer, more pleasing light, and go for high-wattage to make sure your home is as bright as possible.
Try to create room for several people to move easily through each room. As you are showing the house, you don't want traffic jams. Rearrange furniture and take out too-large pieces if necessary to allow for smooth passage, even if it is not the best use of the furniture for you.
Tight areas such as hallways should be stripped of any furniture or clutter.
Make sure your entranceway is clear of shoes, coat-racks, etc.
Clear all surfaces and countertops.
Clean out and organize drawers, remove any and all junk.
Organize kitchen cabinets. Put loose bags/bottles of spices into labeled boxes, arrange dishes into sets, etc.
If you have a display cabinet, show your glassware, or any attractive dish sets you might have.
Straighten up bookshelves, and remove any overly provocative titles, such as religious, political or sexual topics.
Place fresh flowers around the house when showing.
There are a number of small touches you can add to create an impression of comfort and well-being, such as extra fluffy pillows on the bed; big soft towels draped over the side of a stand-alone or jacuzzi tub; a fresh pot of coffee and bright, oversized mugs to welcome guests; fresh hand-towels and tea-towels in bathrooms and kitchen; scented candles in an alcove, or next to the tub.
If you have a working fireplace and the season is right, have a fire burning while showing the house- it adds a warm and cheery note.
Preparing outdoors
The exterior of your property is just as important as the interior, if not more. Interested buyers may drive by, and a dilapidated exterior can discourage them from even stepping foot inside. Your most important task is to lure prospective buyers in; once they are in, your home (carefully prepped) will sell itself.
Some things to consider:
Rake all loose leaves.
Sweep pathways, remove grasses, replace missing stones.
Mow lawn and rake up clippings.
Buy mature plants, shrubs, trees and lawn patches to fill in any bare spots in the front or back yards.
Deadhead flowers, remove dead/wilted leaves flowers, trim any stray branches.
Consider a landscaper if the yard has been neglected, and try to fit in with or improve on neighbors' yards.
Clean pool jacuzzi.
Repaint the front of the house and/or verandah if necessary.
If there is a garage, consider repainting the outside – often garages are left neglected.
Any fences on the property can be repainted as well.
Patio decks should be re-stained to look fresh.
Lay down a new doormat .
Proceed to: FSBO Guide Section 3: Putting Your Home On The Market