FSBO Guide Section 1: Understanding the Task at Hand
Selling your home 'For Sale By Owner'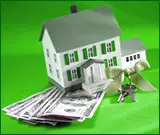 Choosing to sell your home yourself, without a real estate broker as intermediary, is a big decision, and not one you will come to lightly. You should be clear about the process, the work and time involved, and of course, the reward.
Selling a home takes work. Whether you use a real estate agent or not, it takes work. If you need to sell quickly, don't have time to do the marketing and show your home, then paying a real estate agent that 5-6% commission may not only be worth it, it may be inevitable.
If, however, you are willing to commit the time and effort, then you can pay yourself for taking the real estate agent's place.
Thanks to the broad reach of the internet, professional marketing tools offered by PropertySold.ca, and this step by step guide, you as the homeowner are fully equipped to sell your home privately, at fair market value, and without sacrificing a chunk of the profits.
Demystifying the process
There are several points to consider when you decide to sell your home privately, that will help you understand the process and feel confident in your role.
First, real estate agents can often make the process seem very technical in order to make you believe you need their expertise. This guide will help you understand the process of selling your home, and explain step-by-step what you need to do to earn the hefty commission you would otherwise pay out.
Secondly, choosing the right professionals along the way IS important. You will not be doing this alone. A real estate lawyer, home inspector, even appraisers can all simplify the process for you at a much lower cost than a broker would charge. Remember to think of the saved commission fees as your profit margin – use some of these funds to invest in selling.
Finally, thanks to the internet, you can now reach the same audience as a real estate agent – nearly 80% of home buyers use the internet as an information source. With the help of our marketing tools, you have what it takes to attract the right buyer for your home.
Things you can do to prepare yourself
Read the real estate section of your local paper to get an idea of market conditions. Is the market hot? What are the predictions for the near future? Are there lots of potential buyers? If so, now is a good time to put your house up for sale. Is the market slow? If so, can you wait for an upswing? Some seasons are better for selling – snowy winters can make moving difficult, for example.
Talk to other sellers in your neighborhood. Find out about their experiences, the feedback they have received from prospective buyers. Get a feel for the process.
Talk to real estate agents in your area as well – they can also be a wealth of information. Be up front about the fact that you intend to sell by owner; often times, they will still be helpful, while trying to change your mind. Throughout this process, real estate agents will be trying to win your business – the fact is, you can do what they do, all it takes is preparation.
Browse through listings PropertySold.ca and MLS.ca to see what homes in your neighborhood are selling for, and how they are being presented.
Browse through PropertySold.ca's resource directory to find publications and professionals in the industry.
How to deal with real estate agents
Once you put your home on the market, you should be prepared to be approached by a number of real estate agents offering their services. They will show up at open houses, call in response to your ads, or just ring your doorbell when they see the 'For Sale by Owner' sign on the lawn.
You can expect a lot of high-pressure sales pitches and scare tactics; in order to win your business, they need to convince you that you can't do this on your own, that their services are indispensable.
The truth is, real estate agents are not indispensable. They offer a convenient, but also a very high-priced service. They will list your home on a database used by realtors across Canada, determine an asking price, and show your home to interested buyers. They know the industry, and have access to some good tools. And you will be paying them several thousand dollars for this convenience.
In the end, you can list your home on sites used by homebuyers across Canada, determine an asking price, and show your home to interested buyers. You can get to know the market, and you also have access to good tools. For this, you can save yourself several thousand dollars.
An average home in Canada sells for about $300,000; the average commission to real estate agents comes to $15,000 or more.
If you think of the time and effort you put in every day toward earning that kind of money, then your stance should be pretty clear. Given the right tools, and a little determination, you can do the job, and earn the money.
That said, real estate agents can still be a valuable resource. In trying to woo your business, they are often willing to provide you with a lot of useful information. Take advantage of this. Be honest about your intention to sell your home privately, but don't be shy about obtaining information about home prices in your neighborhood. Not every agent will be willing to help you, but there is nothing wrong with accepting what is freely offered as long as you are up front about your position.
Proceed to: FSBO Guide Section 2: Preparing Your Home For Sale